When moving to a new country, it's always tricky to know how much money to bring with you. In this guide, we'll break down the various expenses you can expect while living and working in Niseko, including accommodation, food, transportation, entertainment, and more.
When moving to a new country, it's always tricky to know how much money to bring with you. By the end of this blog, you'll know what kind of costs to expect to enjoy our winter wonderland to its fullest.
Supermarkets & Convenience Stores
You'll no doubt be visiting both Japanese supermarkets and the incredibly convenient convenience stores during your time in Niseko.
It's more affordable to cook at home for those on a budget, and local supermarkets in Kutchan can get you a week's worth of groceries from around ¥5,000 to ¥10,000 per person depending on what you buy.
However convenience stores will quickly become your best friend during your season. Lawson, 7/11, and Seicomart (Hokkaido's very own) are conveniently located throughout Kutchan and Hirafu, and are always well-stocked with everything you need from drinks, snacks and even takeaway meals such as rice bowls, noodle dishes and of course, sushi!
Average Supermarket Prices
| Item | Price |
| --- | --- |
| Loaf of bread (5 slices) | ¥107 |
| Milk (1L) | ¥240 |
| Bananas (bunch of 4) | ¥240 |
| Yoghurt (400g) | ¥149 |
| Eggs (half a dozen) | ¥160 |
| Cheese (grated) | ¥516 |
| Rice (2kg) | ¥1,100 |
| Pasta (spaghetti, 500g) | ¥171 |
| Granola (750g) | ¥678 |
| Beef Mince (500g) | ¥650 |
| Chicken breast (500g) | ¥500 |
Restaurants & Bars
As you will be working and living in a ski resort, dining out in Niseko can be expensive, with some restaurants charging upwards of ¥10,000 for a meal.
However, there are also plenty of affordable options available for a more 'seasonairey' budget, such as ramen shops and izakayas (Japanese pubs). A typical meal at an affordable restaurant can cost between ¥1,500 to ¥2,500.
Drinking is generally quite cheap as well, compared to the rest of the world, with most bars offering beers for between ¥500 to ¥800. Expect to pay a bit more if you're indulging in a chu-hai or cocktail. Plum wine is also quite affordable but white and red wine can be pricey at restaurants and bars.
Find our suggestions for affordable places to eat and drink in Niseko and Kutchan in this blog.
Transportation
Getting to Niseko
The nearest airport to Niseko is New Chitose Airport in Sapporo. From there, the most affordable option is to take a bus or train to Niseko. The bus is the most popular option, with a one-way ticket costing around ¥3,500 to ¥4,000.
Alternatively, you can opt for the local train, which is slightly cheaper at around ¥3,000. However, it does take a bit longer and requires a transfer at Otaru. Once you arrive at Kutchan, the nearest train station, you will need to arrange transportation to Niseko.
Around Niseko
The good news, Hirafu is quite small and can be easily walked around. If you live in Lower or Middle Hirafu, or around the HTM office near Midtown, there are several free shuttle buses to and from the ski field.
Niseko United runs a bus that goes between all 4 of the ski fields that make up Niseko United. If you have an All Mountain Pass you can ride this bus for free, but if not a ride can cost between ¥400 - ¥600.
Taxis are available but can also be expensive, with a typical ride from Kutchan to Hirafu costing around ¥2,000 to ¥3,000.

During the season, HTM runs a staff shuttle bus from Kutchan to Hirafu and back, this bus is for staff only and is free to ride.
Entertainment and activities
On the slopes
As part of your seasonal contract with us, you will be given a season pass that grants you unlimited access to the lifts and gondola at both Grand Hirafu and Hanazono resorts, which means you won't have to budget anything for your lift pass. Winning! If you're interested in upgrading to an All Mountain Pass, simply speak with your manager for pricing information.
In addition to skiing and snowboarding, popular activities in Niseko include snowmobiling, snowshoeing, and cross-country skiing. Costs for these can vary greatly depending on the activity, and winter is usually the highest cost, expect to pay anywhere between ¥7,000 - ¥25,000 for additional on-slope activities.
Off the slopes
The great news is that there are LOTS of free winter events put on for guests around Niseko, such as the Saporro Snow Festival and Otaru Light Path festival
The only thing you need to budget is transport or car hire to get to these events, as most are located outside of Hirafu. The cost of car hire can be between ¥8,000 - ¥10,000 per day, and you must have an International Drivers Permit in order to hire a car. Please check out our winter events guide in this blog.
Healthcare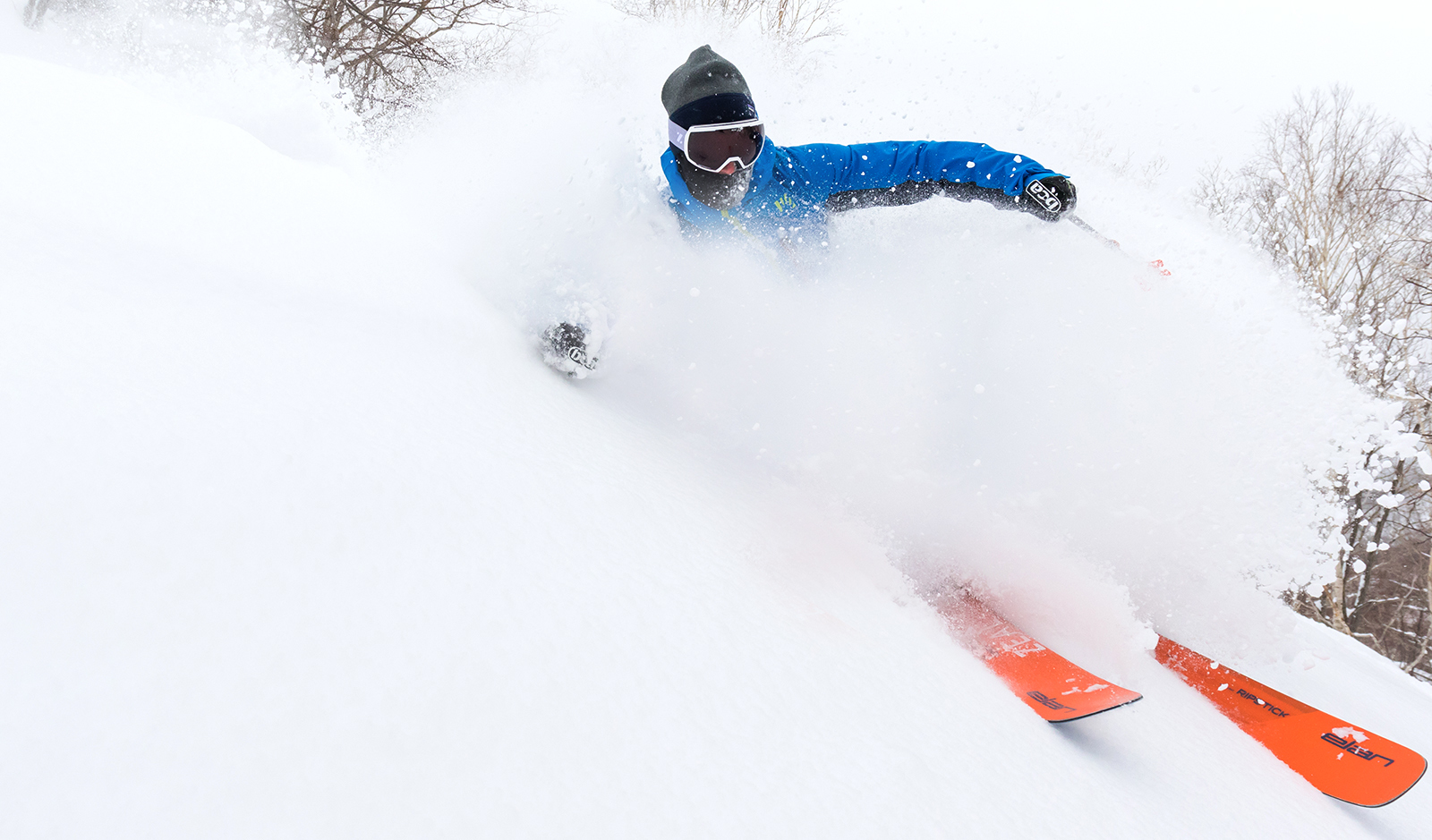 While healthcare in Japan is generally affordable compared to other developed countries, it's important to have adequate insurance coverage while living and working in Niseko.
While you will be covered for accident and injury while at work, all staff must have adequate travel insurance to cover you in your free time. Choosing the right policy for you can be hard and can range quite a lot in cost depending on where you are from.
The best thing you can do is to do your research and know what you are and are not covered for. The below is important to consider so that you're not hit with a hefty medical bill if you do injure yourself.
Select the additional Snowsports Cover - most insurance policies don't automatically cover you for snowsports (its an additional premium)
Make sure you are covered for off-piste skiing. This includes "in-bounds tree skiing".
If you like to ride in the park, check you are covered for it, as a lot of policies exclude this.
If your plan to go out the gates and into the "side-country or back-country" check for cover which includes out of bounds terrain. Again a lot of companies wont cover you, or will only cover you if you are with a paid guide.
Tips for Saving Money While Working in Niseko
To save money while working in Niseko, consider:
Living in shared accommodation and sharing a room, you'll be out relishing in the snow most of the time anyway!
Skiers and snowboarders need so much stuff and it doesn't come cheap! Shipping costs to and from Japan have increased dramatically since reopening after COVID. Most ski and snowboard shops have big sales at the start and the end of every season, and you can grab some amazing deals on boards, boots, bindings and outerwear at these sales.
Taking advantage of food and entertainment deals, by using your complimentary Experience Niseko card, which is given to all HTM staff
Avoid unnecessary transportation costs, such as taxis.
Pack your own lunch when you go to work and snacks for when you're on the slopes to save money on food
Take advantage of happy hour specials at local bars and restaurants, which are plentiful over the winter season
Opt for grabbing a takeaway meal from one of the local food trucks over going out for a meal, as generally this is cheaper and the portions are very filling
Stock up on essentials at the local Daiso, or Can Do, which offer a range of household, stationery and personal items for only ¥100 (+ consumption tax)
We hope that these few tips can help you save those extra pennies. By keeping the costs outlined in this guide in mind, you can budget accordingly and make sure you start your season with enough money to the most of your time in Niseko and see and do everything you would like during your time here.
Whether you plan to work and save money or simply want to enjoy the area's natural beauty and recreational activities, Niseko has much to offer.
We hope this guide has been helpful in your planning and we can't wait to see you here very soon!